Hybrid Products
that last
Enjoy low-maintenance decking with the color variation and texture of real wood. The moisture repellency in hybrid or composite products makes it ideal for any region. Its color is maintained in any climate for long-lasting beauty.

WHY WOODBRID
Eco-friendly, beautiful, low-maintenance, competitive pricing, direct customer support.

UNLIMITED POSIBILITIES
From a traditional look to a more contemporary creation, everything is possible! 

REQUEST A QUOTE
Explore your ideas and start your project by getting a quote from our experienced team.
WOODBRID COMPOSITE DECKING FEATURES
WOODBRID COMPOSITE DECKING FEATURES
LOW MAINTENANCE
Seasonal treatments are a thing of the past. Only occasional sweeping and washing!

DURABLE
Fully moisture-resistant eliminates rotting, anti-chipping or splintering, insects don't like it. Created to last, resistant to warping or structural damage.

PLANET CONSCIOUS
No trees are used in the making of this product.
Make your dream a reality
No Project Too Big Or Too Small
CHOOSE THE RIGHT COLOR FOR YOU
Woodbrid products are made of organic, mineral materials, recycled plastics and absolutely no wood.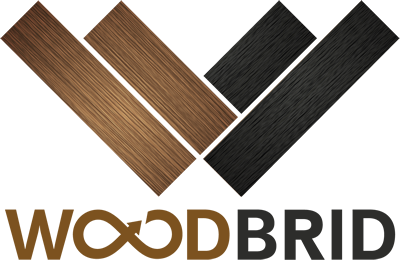 Proud Members of: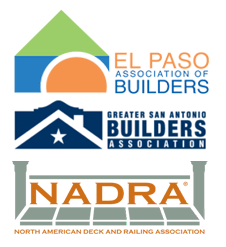 Visit Us
WOODBRID, LLC.
2933 Rosa Ave.
El Paso, Texas 79905